An awesome combination: Flash and papercraft.
Papercritters is an online application to create and share papertoys.
Now possible to create a skin and see it in 3d.
It's ideal for people with no Illustrator skillz, or who are not able to see objects in 3d. Its Pepakura and Illustrator in one!
You start of with a simple papertoy and you design a custom skin online (no need for other programs then you browser and a Flash plugin).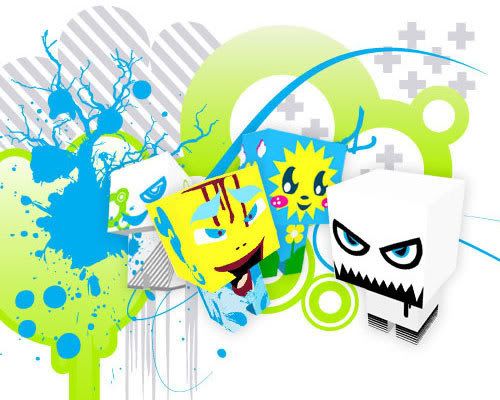 At the time of posting the site reached its maximum number of users, and when you do get the chance to get in it will take a very long time to load… It's probably suffocating by it's success. Try again some other time!
The site is very popular: 11000+ skins designed for the papercritter model. This must the most popular papermodel on the internet (and in the physical world)!!. Keep trying if you don't get access because it's really something
[via paper forest and the FWA]