I finished the Grumm printsheet version 3: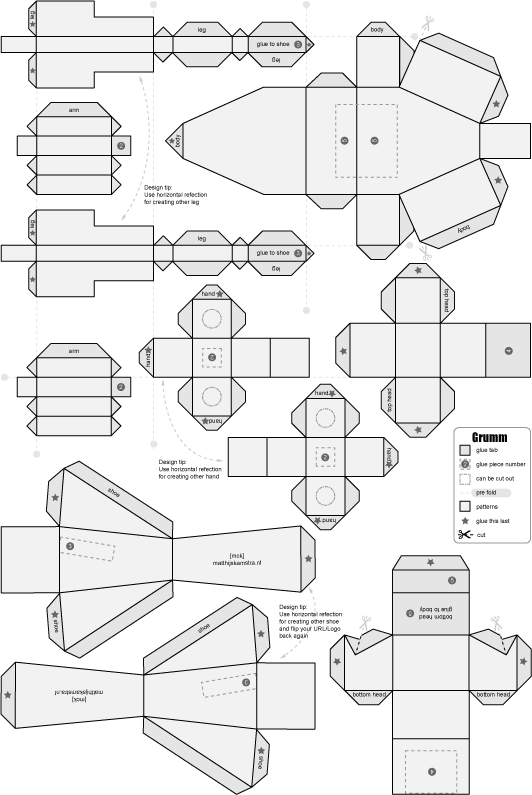 I've tested this printsheet a couple of times and is as good as I can make it right now
And now you will probably ask: "where is the .PDF?"
Well …I first want too make a "skin" for Grumm before all of my "friends" start building one.
But I have asked the friendly people of Frutabomba too create a custom Grumm.
But leave your email here in the comments, and as soon as possible I will send you a file you can work with. really I will!
So too collect all the stuff I did these couple of weeks:
The mugshots of the prototype:

The Grumm logo:

This work is licensed under a
Creative Commons Attribution-NonCommercial-ShareAlike 2.5 License
.