After I cleaned up the files produced by Pepakura with Illustrator I could test the prototype.
If you look closely to the previous post about this project, you see that I don't have a screenshot from the rounded part on top of the can. This is because I couldn't get it to work in Google Sketchup… So I decided to make a globe in 3d, make a flat version in Pepakura and edit it in Illustrator (cut parts away I don't need).
Here a the different parts I tested:
The tube

The can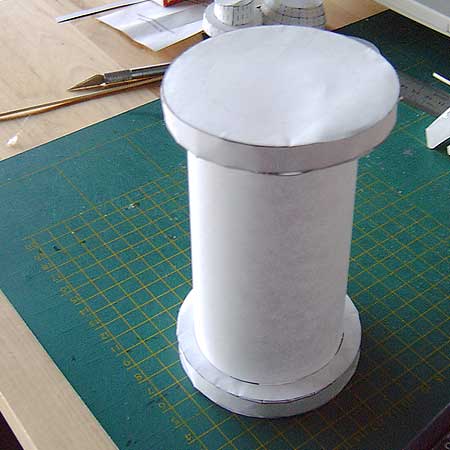 The cap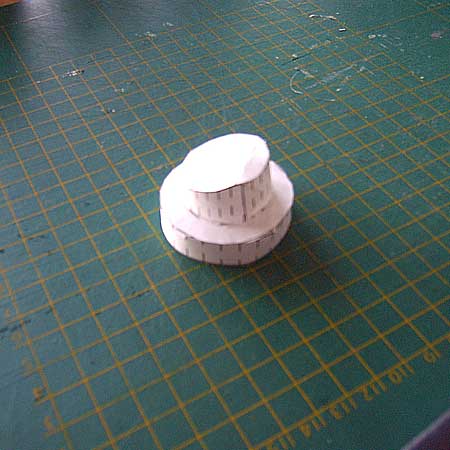 The round part of the can…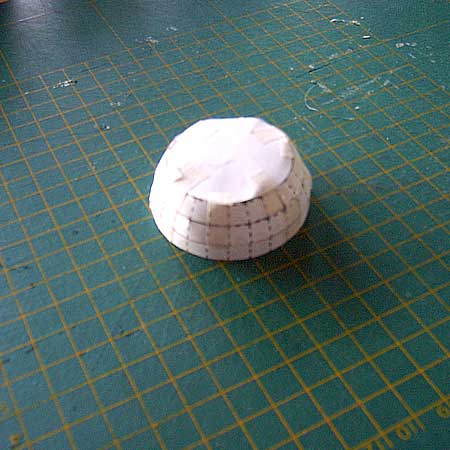 I don't think I will be using this part: it's to detailed for this project. And quite difficult to make, when printed on a A4 papersheet.
The Spraycan complete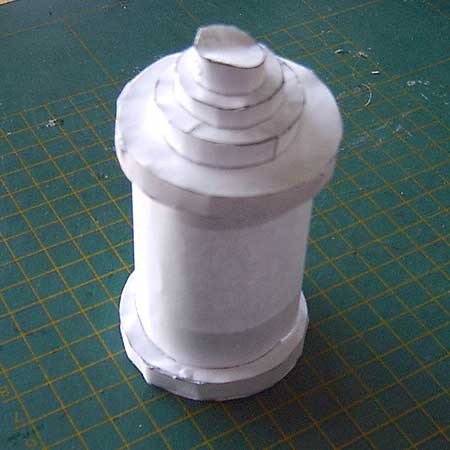 So without the curved part, this will be the look.